01.21.13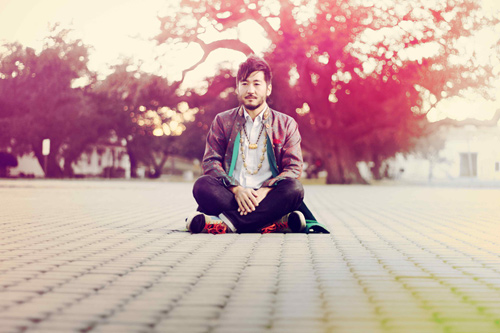 Secretly Canadian Publishing is extremely excited to announce the signing of Kishi Bashi!
On Kishi Bashi's debut full length, entitled 151a, the songwriter expands on the majestic sound of his Room for Dream EP, teasing out the baroque mysteries suggested in those songs while sharpening focus. Since the release of Room for Dream, K Ishibashi has toured with Sondre Lerche and Alexi Murdoch. He's also collaborated with of Montreal's Kevin Barnes on their most recent album Paralytic Stalks. Ishibashi credits this aforementioned endeavor as a portrayal of his most recent musical growth. He acknowledges that Barnes pushed him to new heights of creativity and motivated him to explore a broader use of the violin, his primary instrument. This experimentation affected his loop-based live show and led him to write more of the new record with violin rather than piano or guitar, thereby loosening him from the grip of habit and expanding his palette. It is fitting that during the conception of this record Ishibashi was mindful of the Japanese term "ichi-go ichi-e," recognition of life's transience, sometimes translated as "for this time only." Acknowledging that each moment happens only once, ichi-go ichi-e, reminds one to invest fully in these moments but also to let go of the outcome. It is in this practice that one opens the portals to both creativity and love. The results are evidenced throughout this record with its synthesis of disparate formal elements and its unnerving look at contradiction.
Paste Magazine named Kishi Bashi #12 in their The 20 Best New Bands of 2012 feature, and NPR named him their favorite new artist of 2012.